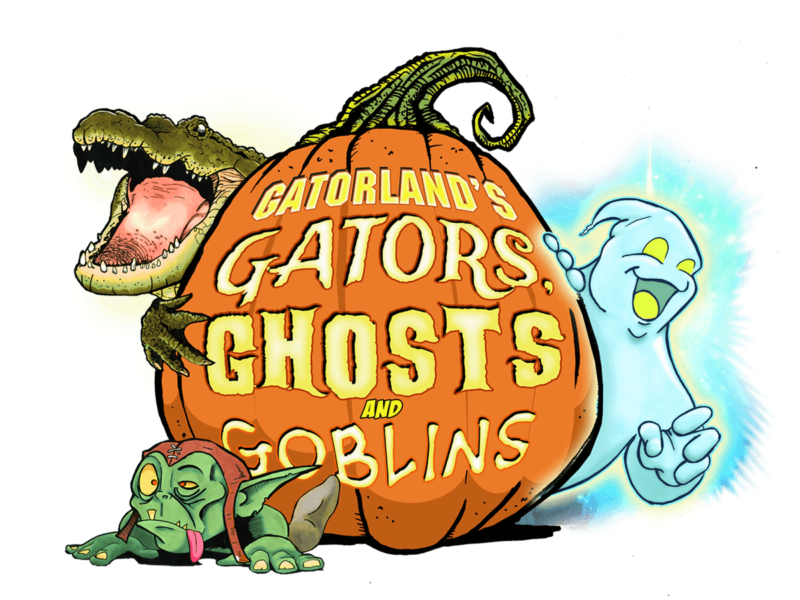 New for 2019 Gatorland presents "Gators, Ghosts and Goblins" a Halloween event that offers Fun for Everyone!
This all-ages daytime Halloween event is taking place the last two weekends in October and Halloween day!
Stroll through spooky areas like the "Graveyard of the Darned", have an encounter with Skunk Ape "the Florida Bigfoot" at the Cryptozoo, then grab your Lederhosen for Frank & Stein's Ooky Kooky Octoberfest, featuring live music from an undead polka band as well as German beer and food for purchase!
And don't miss the "Monster Movie Madness Show" starring Bubba, Cooter, and members of the audience!
Plus animal meet and greets, fun shows, a variety of specialty vendors, games, giveaways and more! All this fun and excitement is included with your regular park admission!
Gatorland's "Gators Ghosts and Goblins" October 19th, 20th, 26th, 27thand 31st!
This isn't a trick or treat event, so we won't be giving out candy. BUT Kids can wear family-friendly costumes if they like. (Nothing scary or gory, please, Bubba and Cooter are easily spooked).
For additional information call (407) 855-5496
Interested in becoming a vendor? Email Marketing@Gatorland.com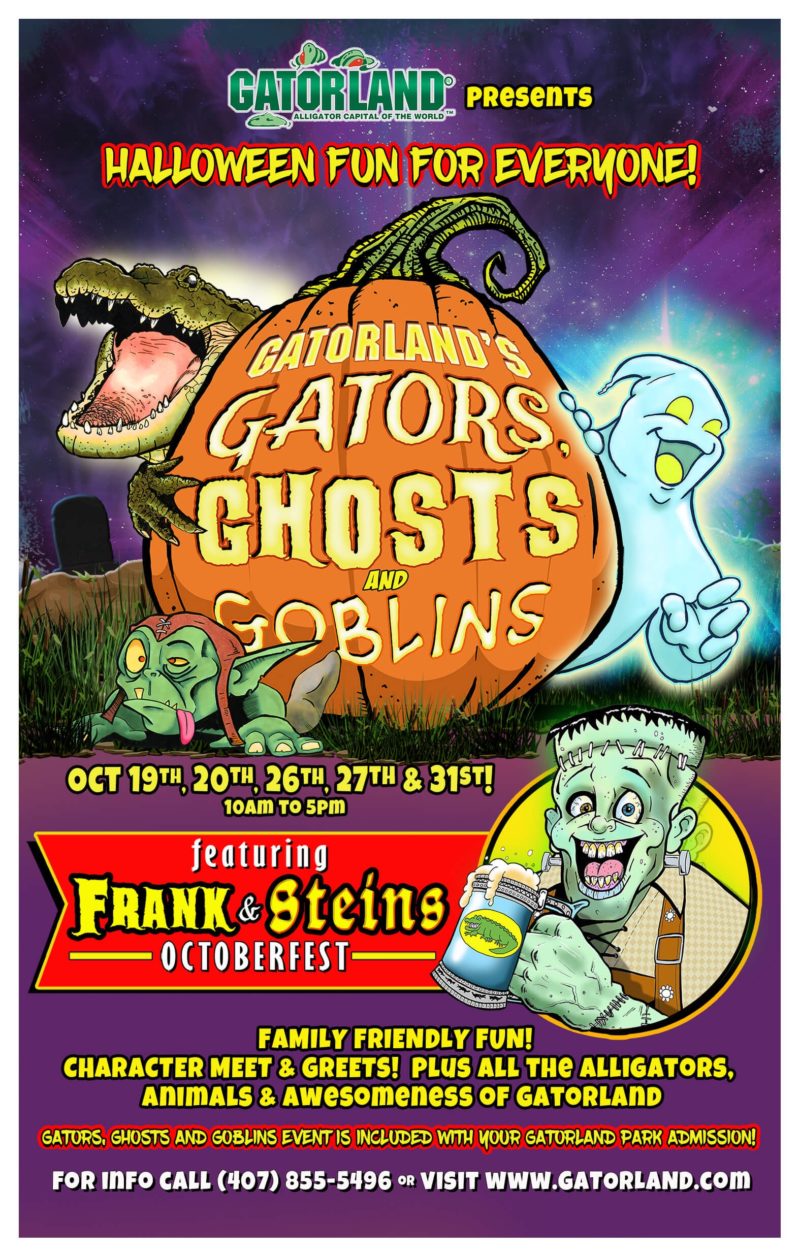 And don't forget Florida Residents receive half off single-day admissions through the end of October!
So come on out and celebrate Halloween with this amazing offer!