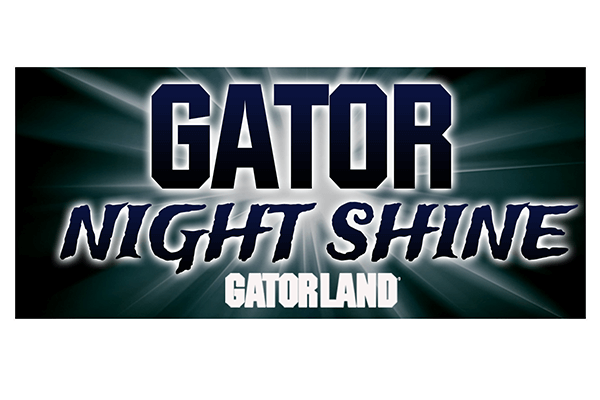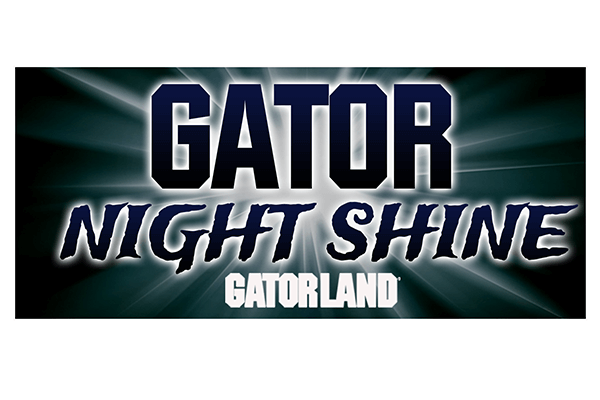 Florida Nightlife Is about to Get WILD!
Your Gator Night Shine adventure takes you deep into the domain of Florida's most famous reptile, the alligator!
Armed with only a flashlight and a few hot dogs, you bravely make your way along the winding wooden walkways of Gatorland's Alligator Breeding Marsh. The sounds of the night come alive around you as the rustle of feathers overhead and the splashing of water nearby signal that you are not alone.
Turning your flashlight towards the water, you suddenly become aware of hundreds of hungry, glowing, red eyes slowly making their way closer… it's now your turn to experience the "Real Florida."
A fun and educational tour for kids of all ages, Gatorland's Gator Night Shine Tour is one swamp stompin' adventure you don't want to miss!
Tour Length: 1 – 1.5 Hour (Tour begins at dusk, please meet at the far south end of the parking lot)

Number of People: Minimum 5, Maximum 25

Admission Policy: This guided tour is an after-hours special Gatorland event and is restricted to Gatorland's Breeding Marsh. Gatorland will provide the flashlights, insect repellent, and some alligator food.