Giants and a Tale of Two Alberts
Gatorland and giant tortoises go way back. In the late 1950s, park founder Owen Godwin acquired a 400-pound giant tortoise named Albert. Later, Frank Godwin, Owen's son, purchased Albert II from a private owner in Ft. Myers.  Albert lived into the late 1970s to be over 100 years old, and Albert II passed away in 2006, but visitors still ask about them both today.
Tortoises are an important part of history and ongoing animal education at Gatorland. People rarely have a chance to see them in the wild, and we're proud to provide our guests a unique opportunity to meet and interact with them. Inquire about tortoise feeding times just beside the Gator Gully Splash Park.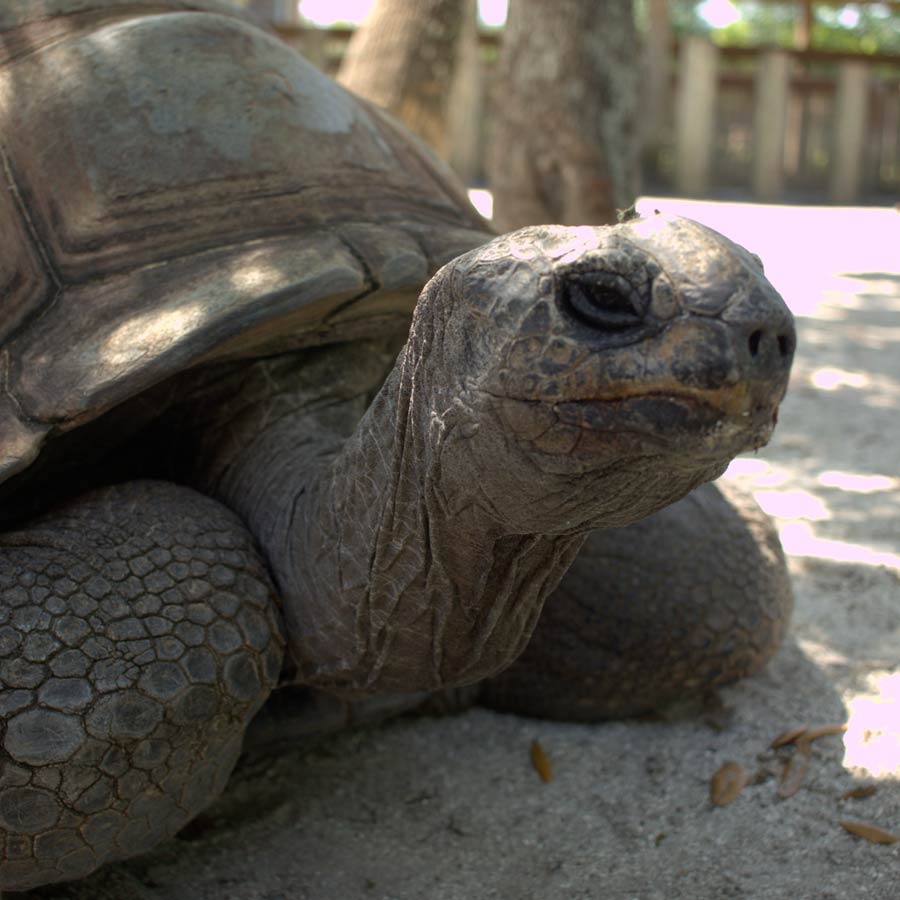 Our latest addition is Lucy, a 300-pound Galapagos tortoise who arrived in October 2016 and is now 27 years old.  She joins two other giant tortoises, Dean, a 100-year-old, 500-pound Aldabra Giant Tortoise, and Kendrick, a 55-year-old, 200-pound Sulcata African Spurred Tortoise. They are three of the largest tortoise species in the world.