A Paradise for Birds and Bird Lovers
At Gatorland, we have a variety of birds for you to interact with and enjoy. Strike up a conversation with our Amazon Parrots, Blue and Gold Macaws, and Cockatoos at the Parrot Playground. You may get a loud squawk or a "hello" in return.
No visit is complete without entering our hugely popular free-flight Very Merry Aviary. Mingle with hundreds of budgerigars, even feed them with a birdseed stick from your hand or as they perch on your shoulder.
Near Gatorland Express Train Station, you'll find Athena, our beautiful Great Horned Owl, a rescue injured by a vehicle a few years ago. She enjoys sleeping most of the day and becomes active at dusk. Tucked behind Pearl's Good Eats, you'll find our Emu Enclosure.
Our Flamingos can be seen wading around on their long legs on their very own Flamingo Island. And the big white birds with the long beaks are Wood Storks. They spend their time on patrol, keeping a watchful eye on the alligators.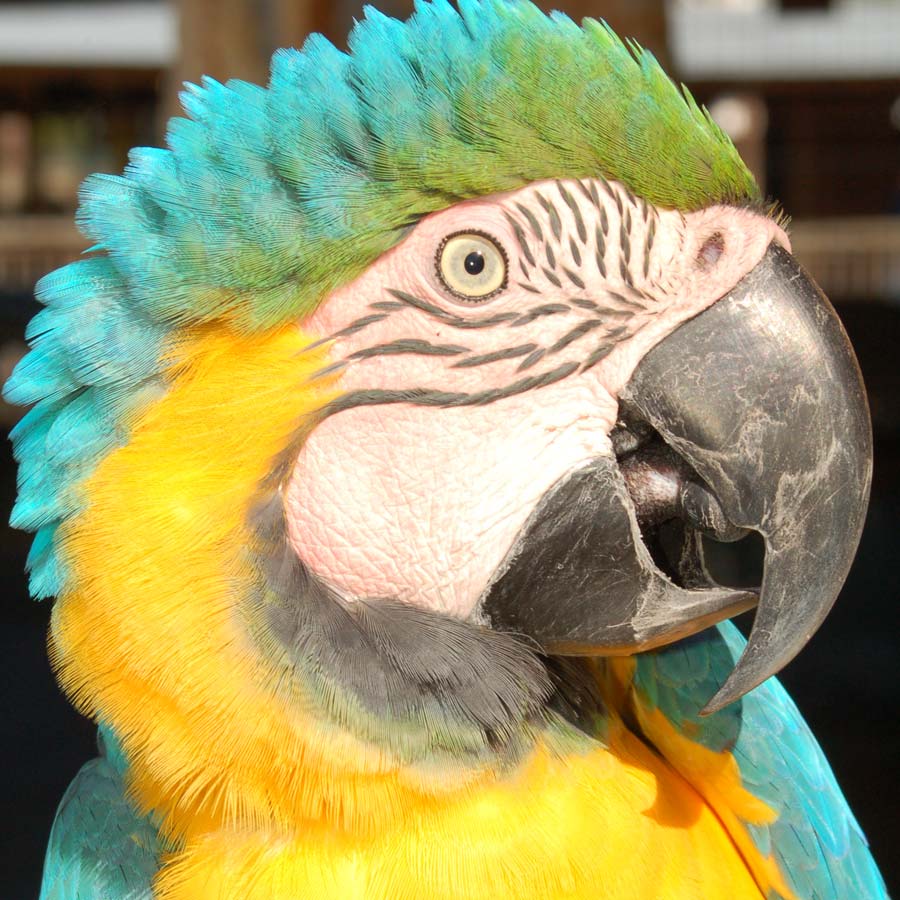 During nesting season, Gatorland's true beauty shines through the Breeding Marsh, which is also a natural bird rookery. It's a feast for the eyes in early spring as birds from all over arrive to the warmer weather and enjoy the protection the alligators provide. They can nest in peace knowing predators are unlikely to come too close with alligators nearby.
Come spring you'll see Cattle Egrets, Tricolored Herons, Little Blue Herons, Anhingas, Cormorants, Great Egrets, Snowy Egrets and maybe even a Spoonbill. If you're a birding enthusiast hoping to get captivating shots, we recommend our Photography Passes for additional access in the early morning and late afternoon.