Welcome to Gatorland
Get ready for down-home family fun at "The Alligator Capital of the World®" –  Gatorland!  There isn't a better place to see alligators and crocodiles of all sizes, from babies, also known as grunts, to the 14-foot monsters that call our Breeding Marsh home. We even have the largest collection of extremely rare white leucistic alligators.  But, Gatorland is more than just a gator park!  Our free-flight aviary, petting zoo, one-of-a-kind animal shows, thrilling Screamin' Gator Zip Line and new Stompin' Gator Off-Road Adventure ensure your day will be chock-full of fun, smiles and special memories!
Gatorland, Florida's leader in alligator safety and education since 1949®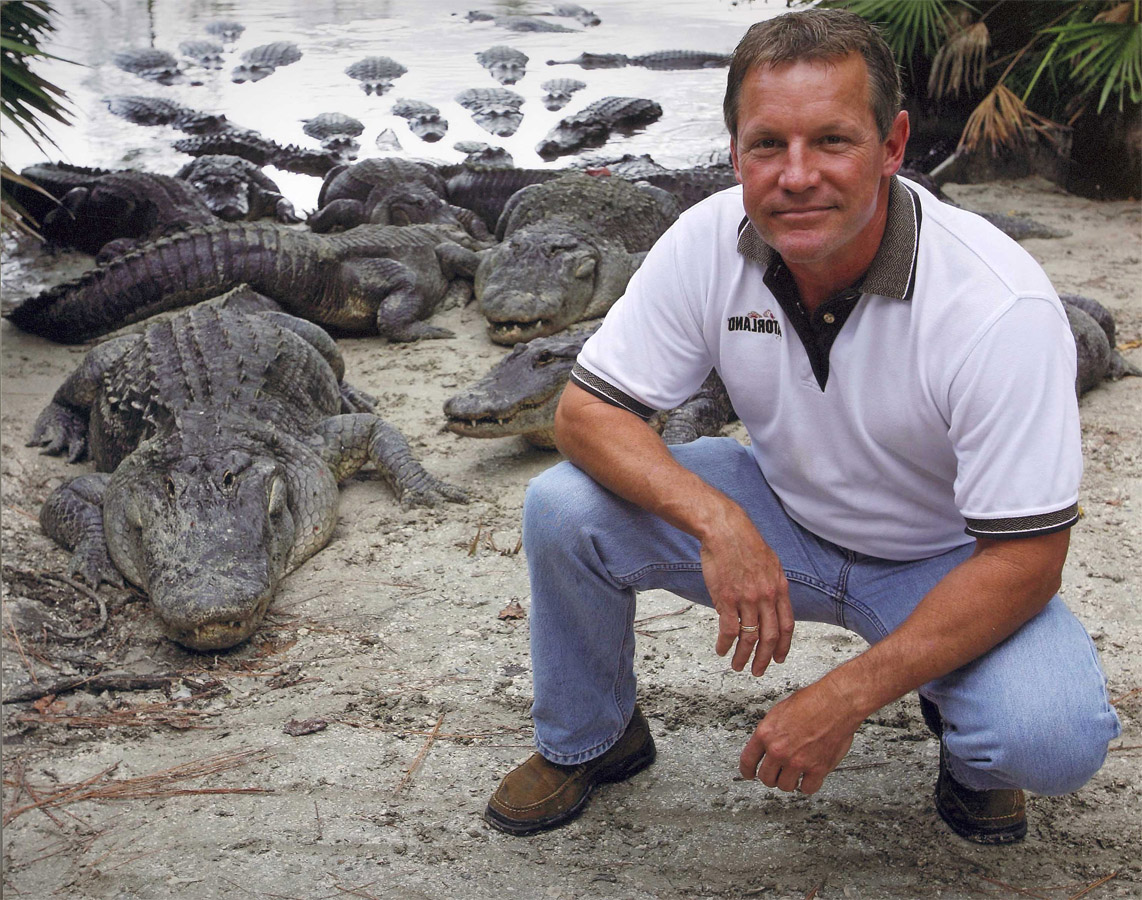 Mark McHugh, President and CEO of Gatorland.
Gatorland does not allow weapons of any kind to be carried into the park.  Although we support legal, concealed carry rights, our insurance man in a fancy suit says no weapons of any kind allowed into the park.