Thrills and chills abound as some of the largest alligators in the world jump four feet or more out of the water in this one-of-a-kind show. Learn more about alligators and crocodiles and their awesome powers. A must see for the entire family!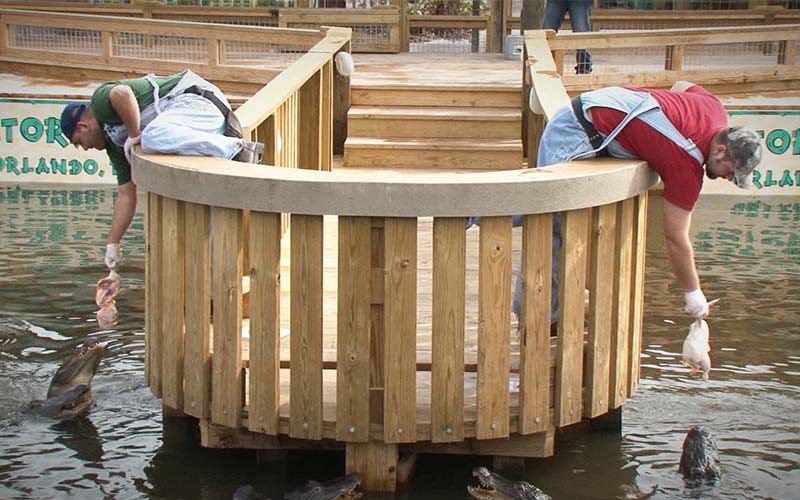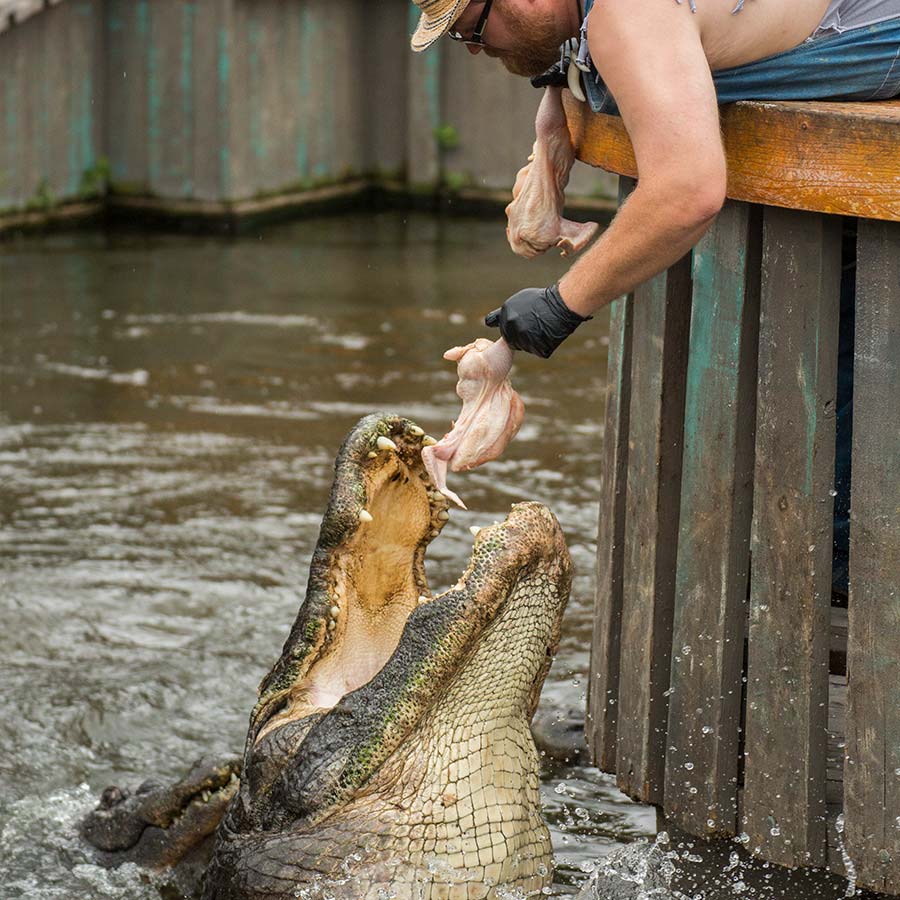 Gatorland offers a unique, Florida cracker-style alligator wrestling show in a shaded 800-seat stadium. Gator wranglers catch a 6 to 8-foot alligator by hand, climb onto its back and point out interesting survival features. After doing stunts that only a few are brave (or foolish) enough to try, the alligator is rolled over and put to sleep – only to be awakened by a tickle!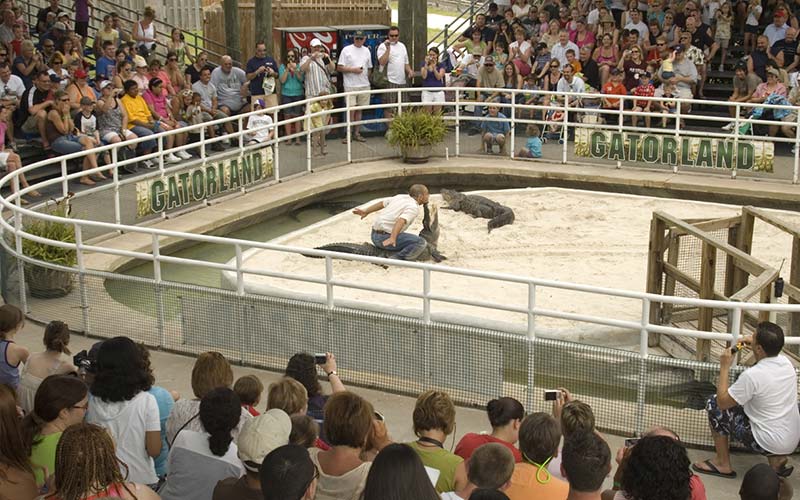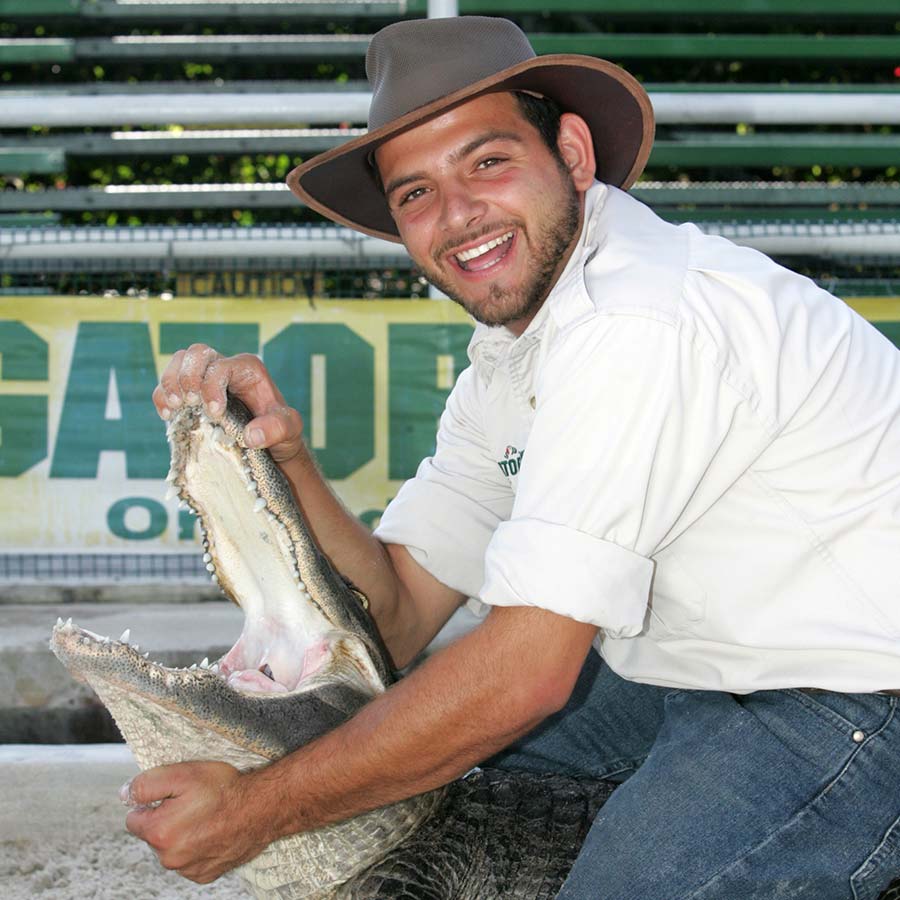 You never know what kind of animal you might meet next at the Up-Close Encounters Show!
Befriend fascinating creatures from around the globe, including some of the most dangerous snakes alive!