Thrills and chills abound as some of the largest alligators in the world jump four feet or more out of the water in this one-of-a-kind show. Learn more about alligators and crocodiles and their awesome powers. A must see for the entire family!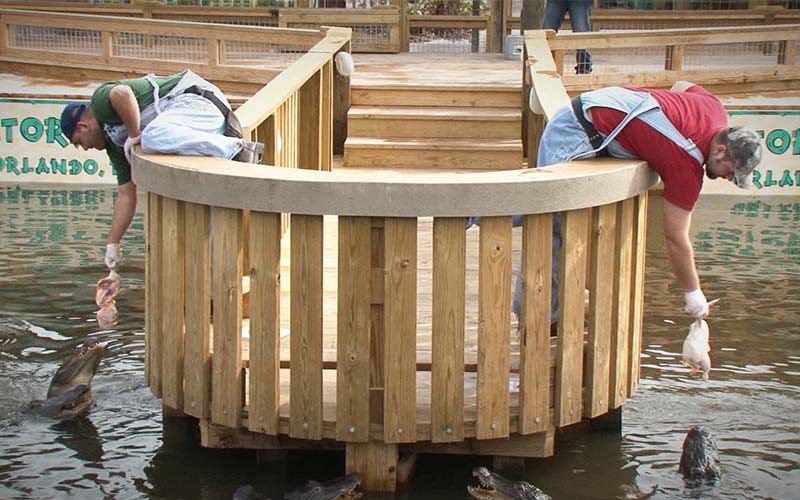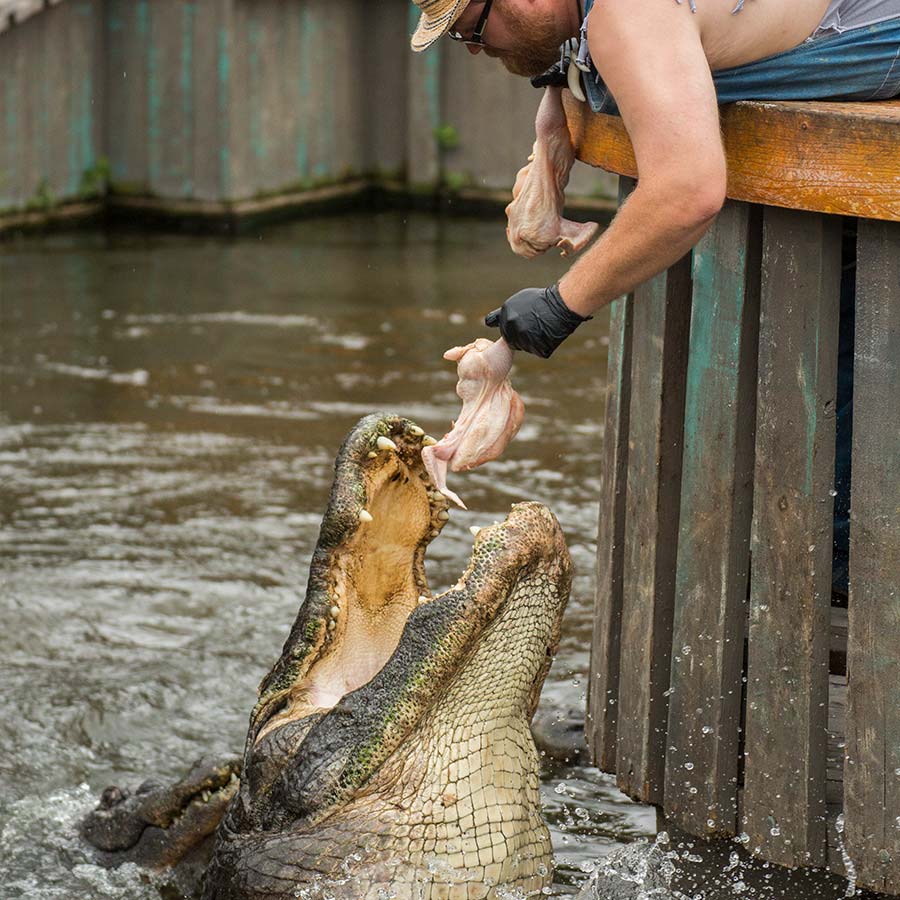 Alligators: Legends of the Swamp
Alligators: Legends of the Swamp
Watch as one of the bravest daredevils at Gatorland takes the stage with a 6-8 foot alligator in order to demonstrate the amazing survival features of this legendary creature! This show is not to be missed!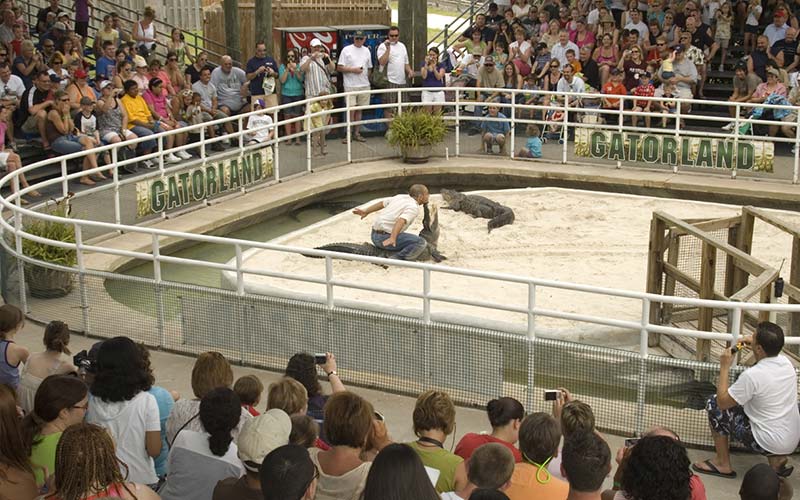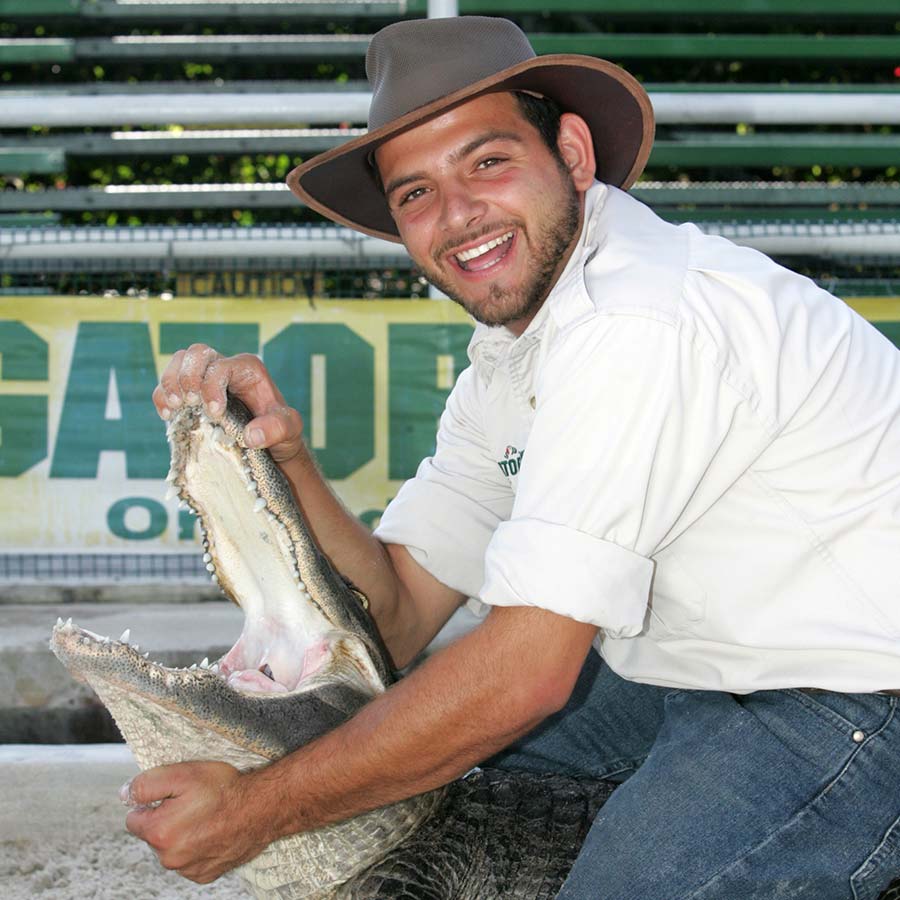 You never know what kind of animal you might meet at the Up-Close Encounters Show!
Befriend fascinating creatures from around the globe, including some of the most dangerous snakes alive!