White Gator Week 2017
It's Gatorland's White Gator Week and we're showcasing one of our seven white alligators every day.
Watch our videos and subscribe to our YouTube channel. Download each of the seven trading cards below with cool and interesting facts about each one of our white alligators. Like and follow us on Facebook, Twitter, and Instagram and share our photos and videos with your friends.
Gatorland is home to three extremely rare "leucistic" alligators: Ferris Zombi, Trezo Je, and Jeyankwok. Their brother, Bouya Blan makes his home at Gator Spot.
Pearl our albino alligator may also be seen at The White Gator Swamp at Gatorland.
Stay tuned to hear about the two youngest and newest additions to our white alligator family.
Download White Gator trading cards below.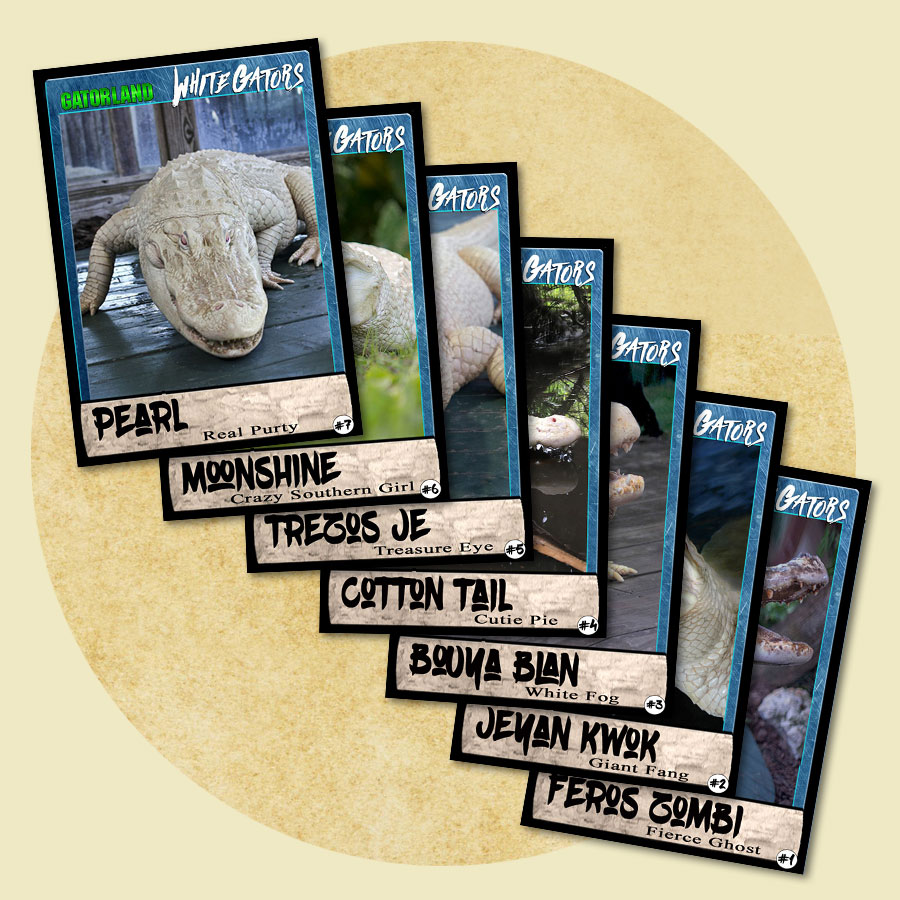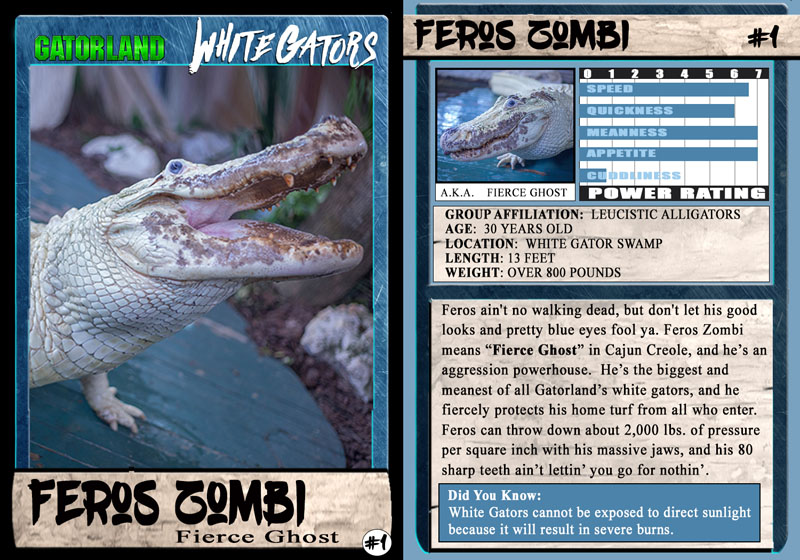 #1 – Feris Zombi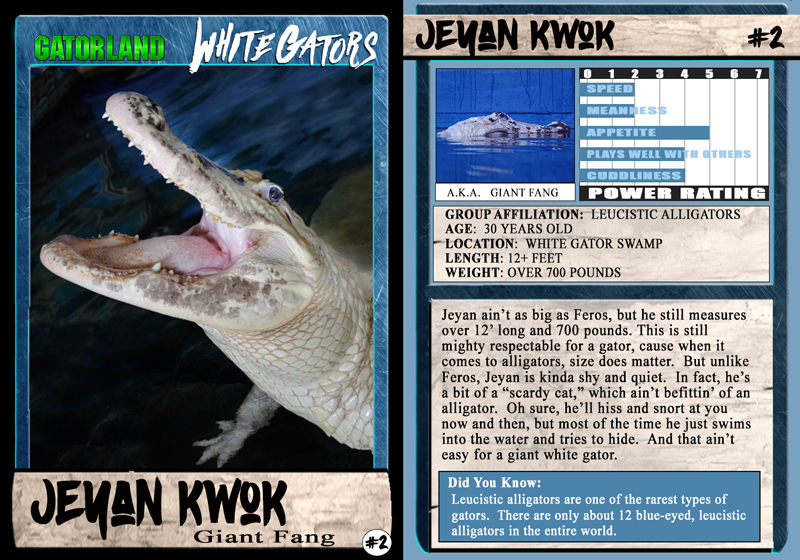 #2 – Jeyan Kwok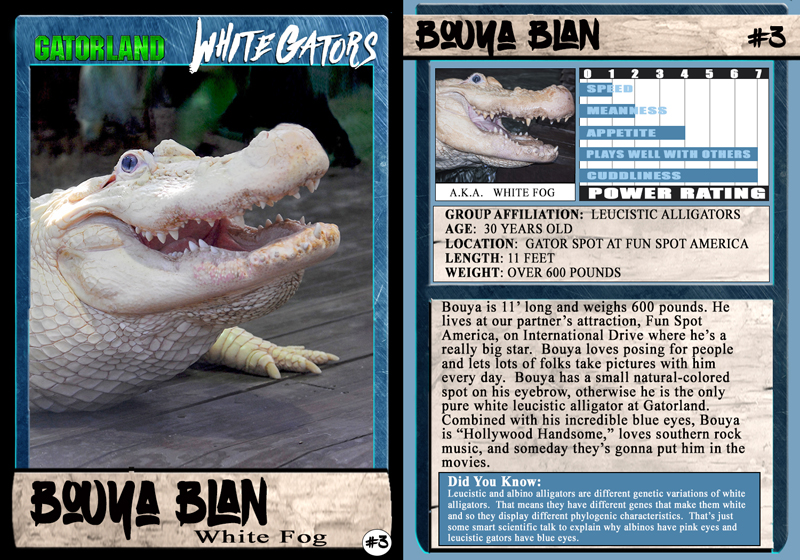 #3 – Bouya Blan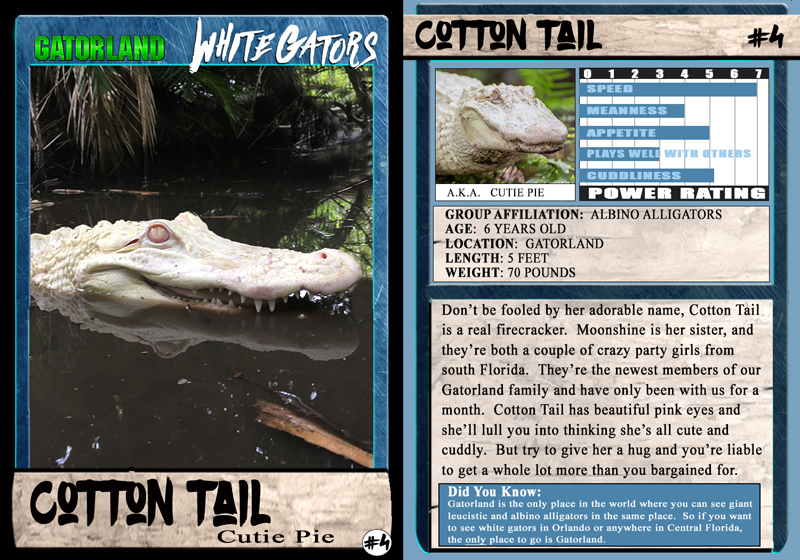 #4 – Cotton Tail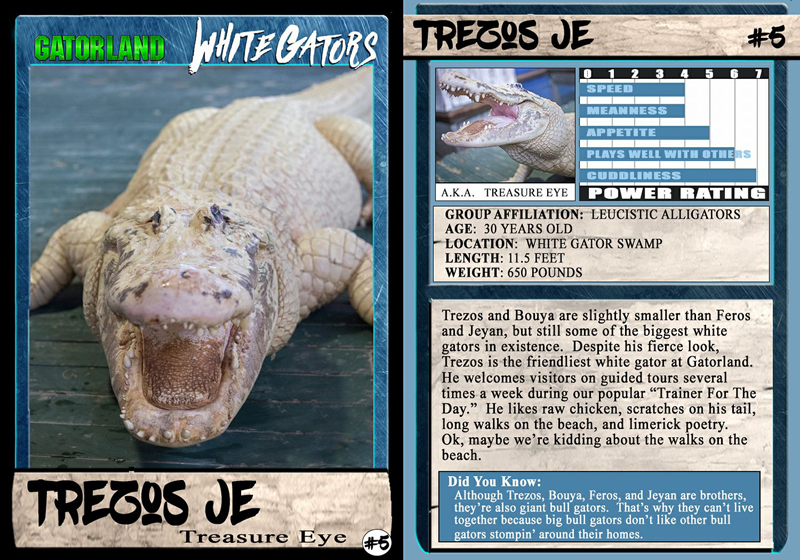 #5 – Trezos Je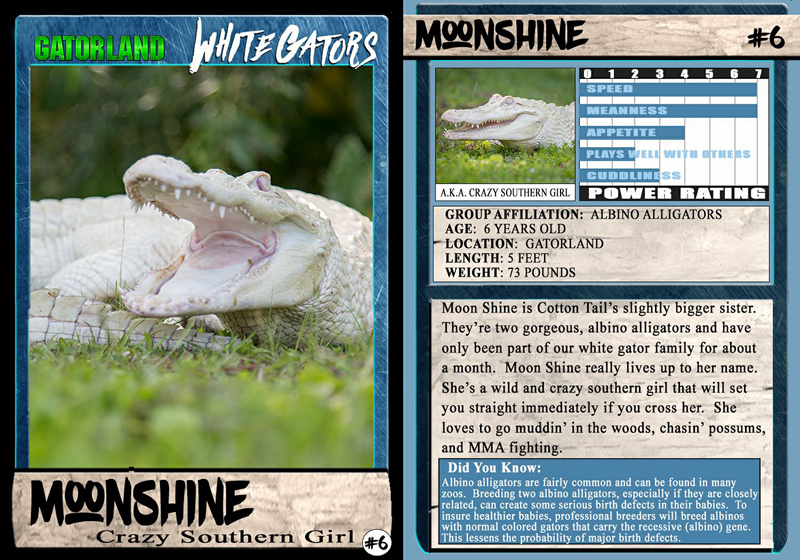 #6 – Moonshine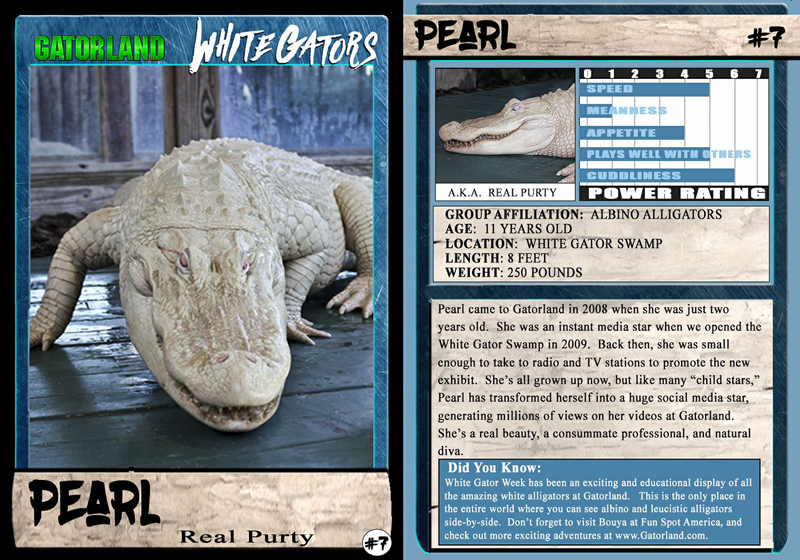 #7 – Pearl