Come on out and see the Gatorland Team at the 17th Annual Make M Smile event on June 1, 2019 8am to 1pm!
Gatorland is honored to be a sponsor of this event along with all of the other sponsors that help make this event possible. To find out more about Nathaniel's Hope and to learn about ways for you or your company to participate  visit www.nathanielshope.org
To see all the pictures we took of the VIP Kids and Families and everyone at the Make M Smile event on June 1, 2019 click HERE
Pictures can be downloaded for FREE!
Thank you all for coming out to see us and the awesome animals of Gatorland!
If you were at Nathaniel's Hope and received a discount coupon enter your code here to purchase discounted tickets.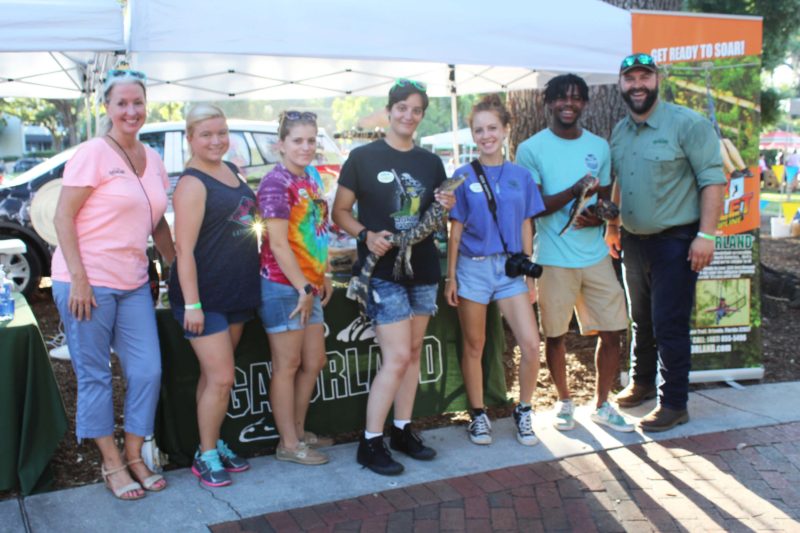 Gatorland Nathaniel's Hope Dream Team 2019 (L to R) Julie,  Kayleigh,  Tabitha, Sam, Emily Brian, and Gator Expert Brandon! And thank you to Savannah and Tim for being there too! We all had such a great time!