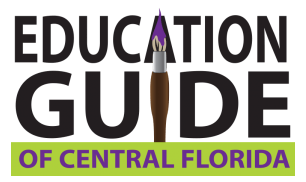 The Education Guide of Central Florida is running an Art Contest! Open for all students in Kindergarten through 12th Grade.
Sponsored for the third year in succession by Gatorland and Crayola, this year's theme is "Protecting Endangered Species" offers teachers some great opportunities to inspire creativity. The contest is open for submissions now through April 8, 2019.
Artwork must be submitted on an official entry form and mailed or delivered to:
Gatorland Art Contest: 14501 S. Orange Blossom Trail, Orlando FL 32837
Please pay special attention to IMPORTANT INSTRUCTIONS FOR DRAWING
The theme of the Drawing should relate to "Protecting Endangered Species."
The drawing must be the student's original, hand-drawn creation and may not be traced or copied from photographs or other artist's published works.
Computers or other mechanical devices may not be used in creating the Drawing. Computer generated art, photography or photographic art is not permitted. Airbrush is permitted.
All Drawings MUST be completed inside the framed area designated for the Drawing on the other side of this Entry Form.
Do not staple or fold completed Drawing.
For full contest rules please see the Official Entry Form.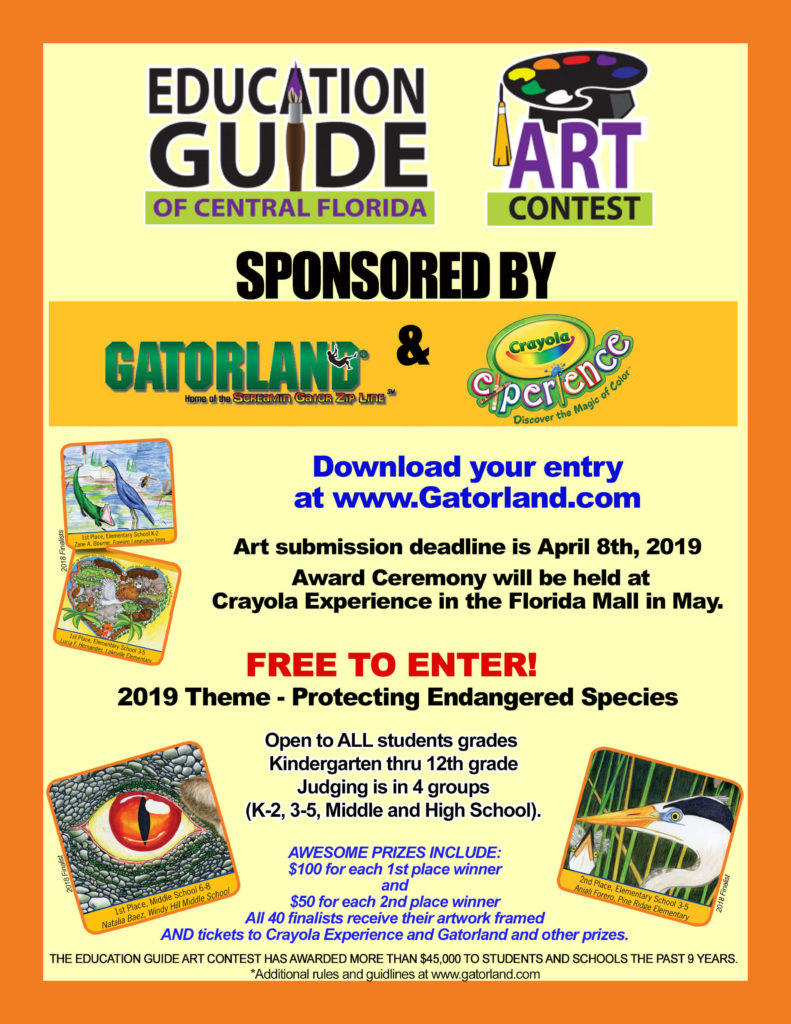 Download and print your entry form here.
Please be sure to print both pages.
The Educational Guide Art Contest is one of the largest student art contests in Orlando, with more than 670 entries submitted in 2018. The contest is open to all students grades Kindergarten through Grade 12, in all five area counties, Lake Osceola, Orange, Seminole, and Volusia.
This current Education Guide magazine shows the winning artwork from 2018. The theme for last years contest was "Animals Found in Florida Swamps" and a wide range of animals from alligators and snakes to panthers and raccoons were featured in the student's art.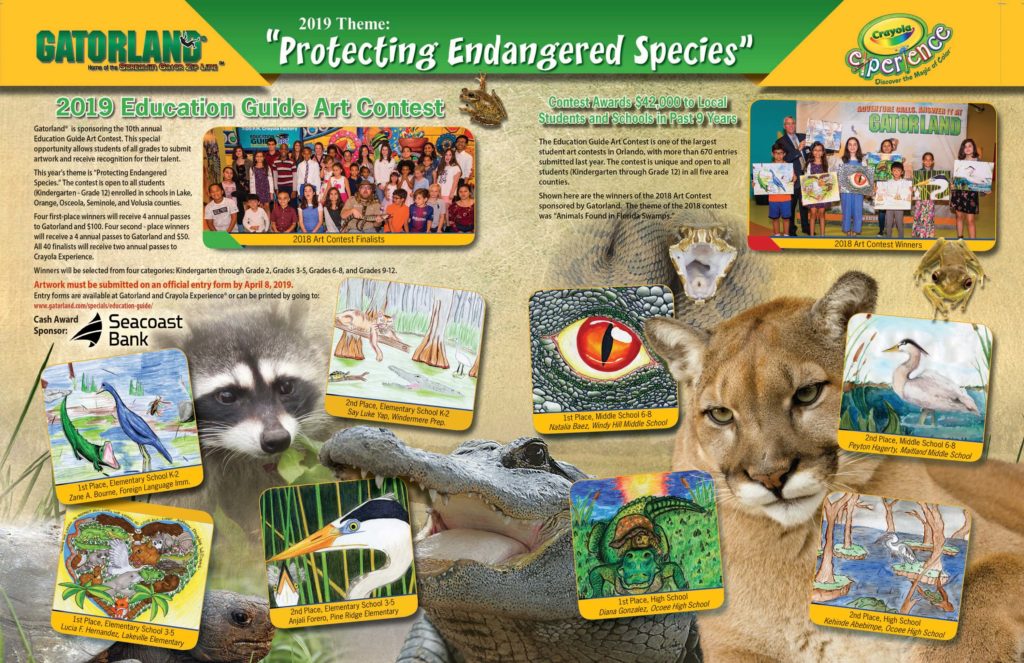 A panel of judges appointed by Sponsors will judge the Art Contest.
The Art Contest judges will be in two rounds, according to four (4) grade brackets: K – Grade 2; Grade 3 – Grade 5; Grade 6 – Grade 8; and Grade 9 – Grade 12.
Four (4) First Prizes of $100 will be awarded in addition to -4- Gatorland Annual Passes amongst other gifts.
Four (4) Second Prizes of $50 will be awarded in addition to -4- Gatorland Annual Passes amongst other gifts.
Each of the 40 finalists will receive their framed art in addition to tickets to Gatorland and Crayola Experience.
Winners will be notified by April 30, 2019.
For additional information or questions please contact Marketing@Gatorland.com or call (407) 855-5496